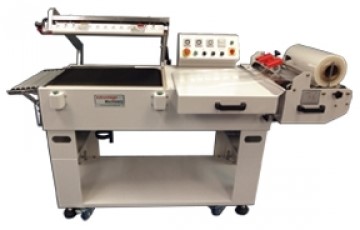 601A
Semi-Automatic L-Bar Sealing Machine:
The 601A semi-automatic pneumatic L-Bar sealers that come in a wide range of sizes for all of your packaging needs. The product is fed manually with the film and the operator presses 2 buttons which activates a pneumatic cylinder to push the sealing bar down. An automatic conveyor transports the sealed product into the shrink tunnel which allows the operator to have the next product ready for sealing.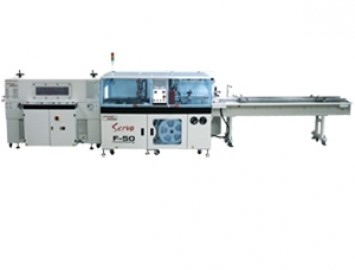 F-50
High Speed Continuous Motion Side Sealer:
The Advantage Machinery Servo Series is a line of continuous motion side sealers manufactured using the most modern technology available. The machine's conveyors are controlled with 3 servo motors to ensure accuracy and speed. The infeed servo motor drives the 6ft lug infeed conveyor, which brings the product directly into the center folded film. This feature allows for additional film savings. The product then goes onto the servo controlled side sealing conveyor and finally passes through to the servo controlled take away conveyor. The sealing function is continuous motion, which means the belts do not stop. This allows for fast speeds and also to avoid product slipping. The F-50 is easy to change over and operate.